Book Club for Moms: Mother Culture
Let's Continue to Immerse in Mother Culture!
The secret keys to a joyful motherhood and smoother homeschool days are in this inspiring book written by Karen Andreola.
"Mothers should cultivate their souls so that in turn they may cultivate the souls of their children."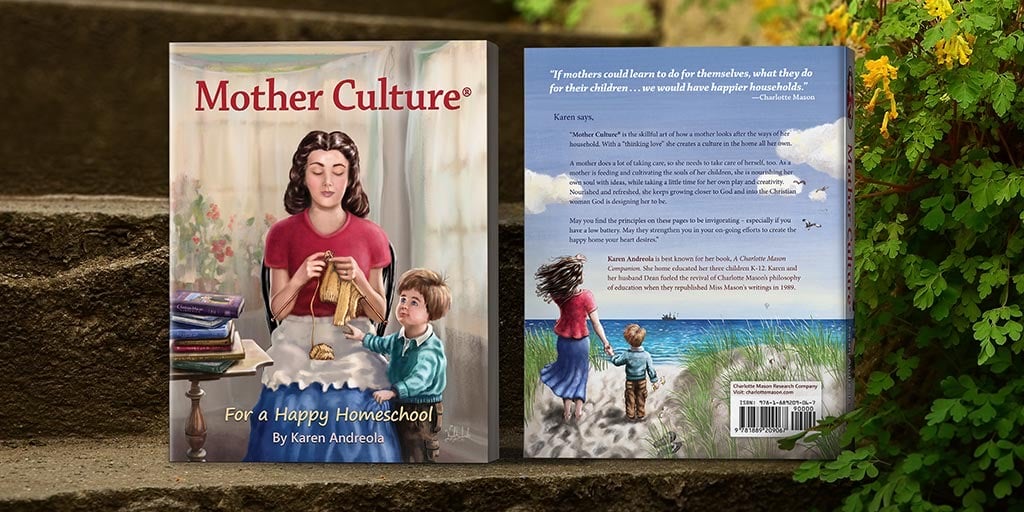 Join us live on Zoom https://zoom.us/j/8531133173
NEW TIME!!!
Tuesdays January 14 and 28 at 1 PM Pacific Time / 4 PM Eastern Time
This month we will be reading chapters 32-34.
Learn more about Mother Culture on Karen's Blog.
Listen to Karen's Mother Culture talk on YouTube.
Complete and Continue