Welcome to Devoted!
Devoted is a series of Hebrew Scripture Studies for women who desired to dive deeper into God's Word.
The word devoted in Hebrew is "mukdash". Mukdah comes from the word Kadosh in Hebrew meaning holy, set apart. It is a sister word to "mikdash" the Hebrew word for sanctuary.
Mukdash means devoted, dedicated, consecrated - isn't that what we all desire to be?
Prince of Peace is A Word-by-Word Hebrew Scripture Study of the Messianic Prophecies in Isaiah
With our Devoted studies we will:
Learn the Hebrew alphabet
Learn Biblical vocabulary
Translate Scriptures word-by-word
Dig into the full meaning of every word in each verse
Learn how to say and write each verse in Hebrew
Memorize each verse in English and Hebrew
Practice lettering in English
And so much more!
Each Devoted study includes:
Gorgeous printable lessons
Short video lessons
Bonus teachings
Devoted community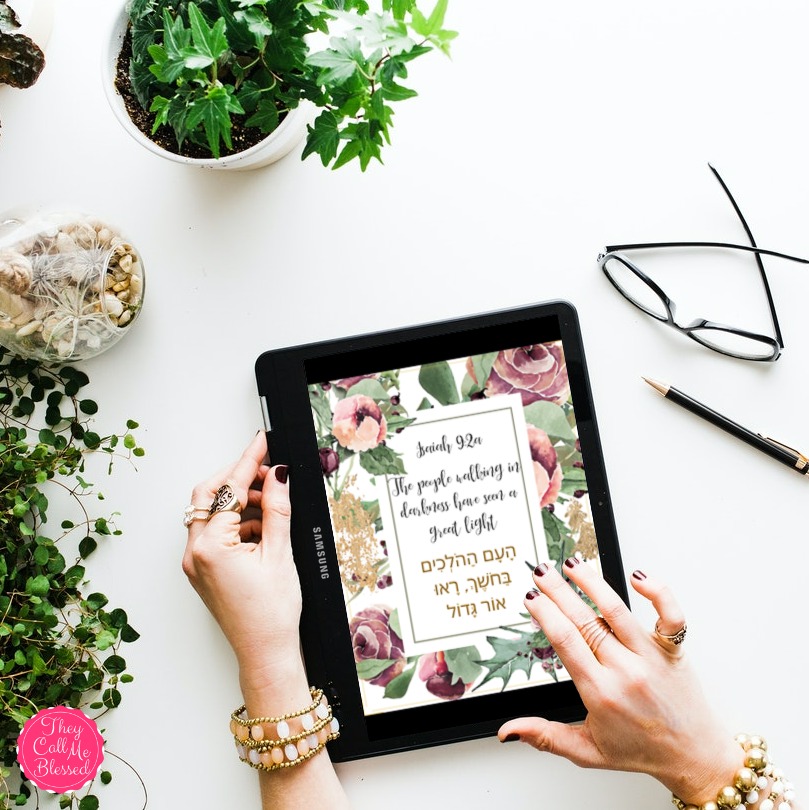 Pick Your Devoted Study to Grow Your Faith While Learning Hebrew
Join Now to Have Immediate Access to All Prince of Peace Hebrew Scripture Printable Lessons & Videos!
+ BONUS: Basic Hebrew Reading and Writing Lessons!