Welcome to Devoted
King of Glory!
Devoted is a series of Hebrew Scripture Studies for women who desired to dive deeper into God's Word.
The word devoted in Hebrew is "mukdash". Mukdah comes from the word Kadosh in Hebrew meaning holy, set apart. It is a sister word to "mikdash" the Hebrew word for sanctuary.
Mukdash means devoted, dedicated, consecrated - isn't that what we all desire to be?

King of Glory is A Word-by-Word Hebrew Scripture Study of Psalm 24
With our Devoted studies we will:
Learn the Hebrew alphabet
Learn Biblical vocabulary
Translate Scriptures word-by-word
Dig into the full meaning of every word in each verse
Learn how to say and write each verse in Hebrew
Memorize each verse in English and Hebrew
Practice lettering in English
And so much more!
Each Devoted study includes:
Gorgeous printable lessons
Short video lessons
Bonus teachings
Devoted community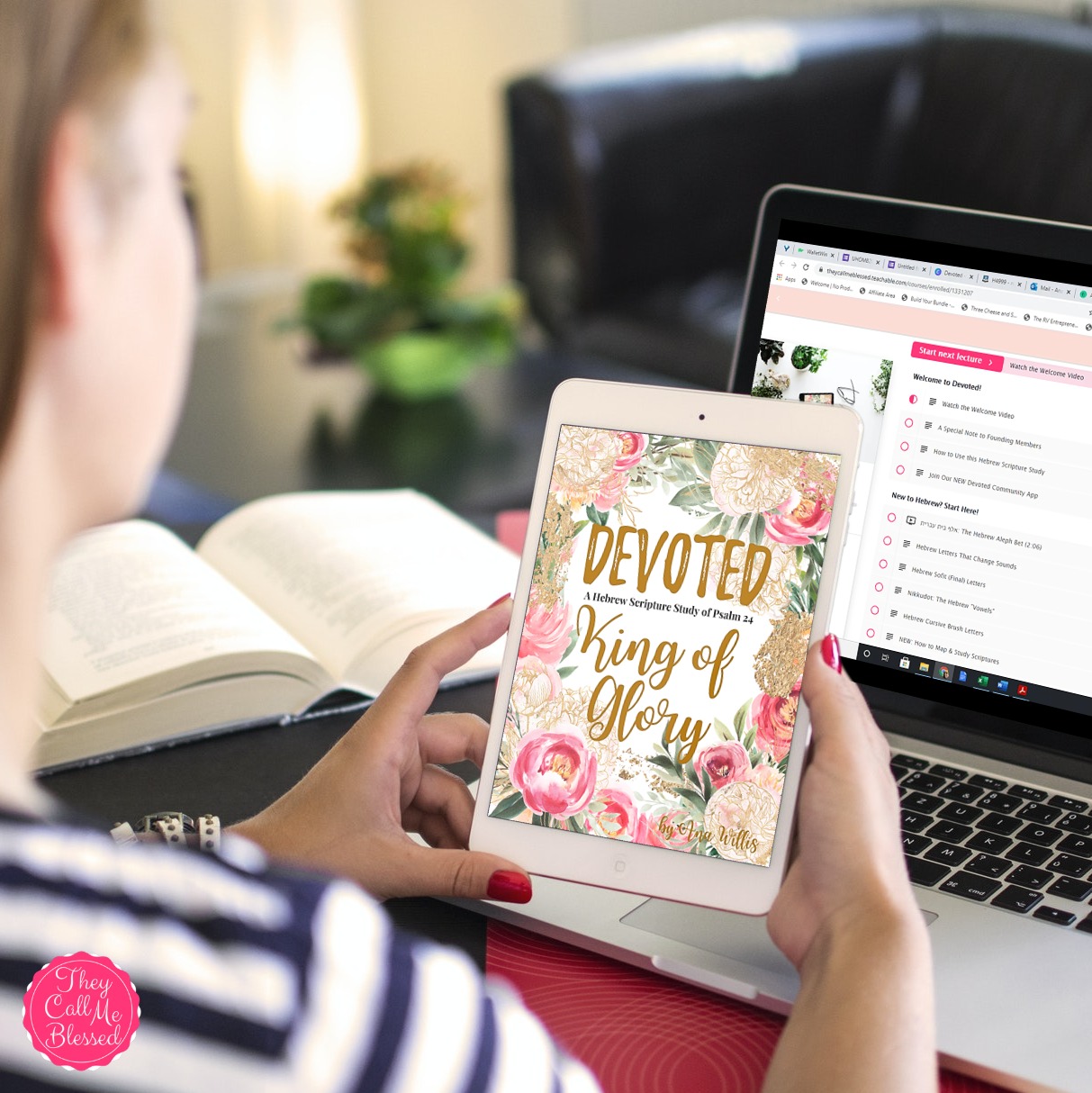 King of Glory: Psalm 24 Hebrew Scripture Lessons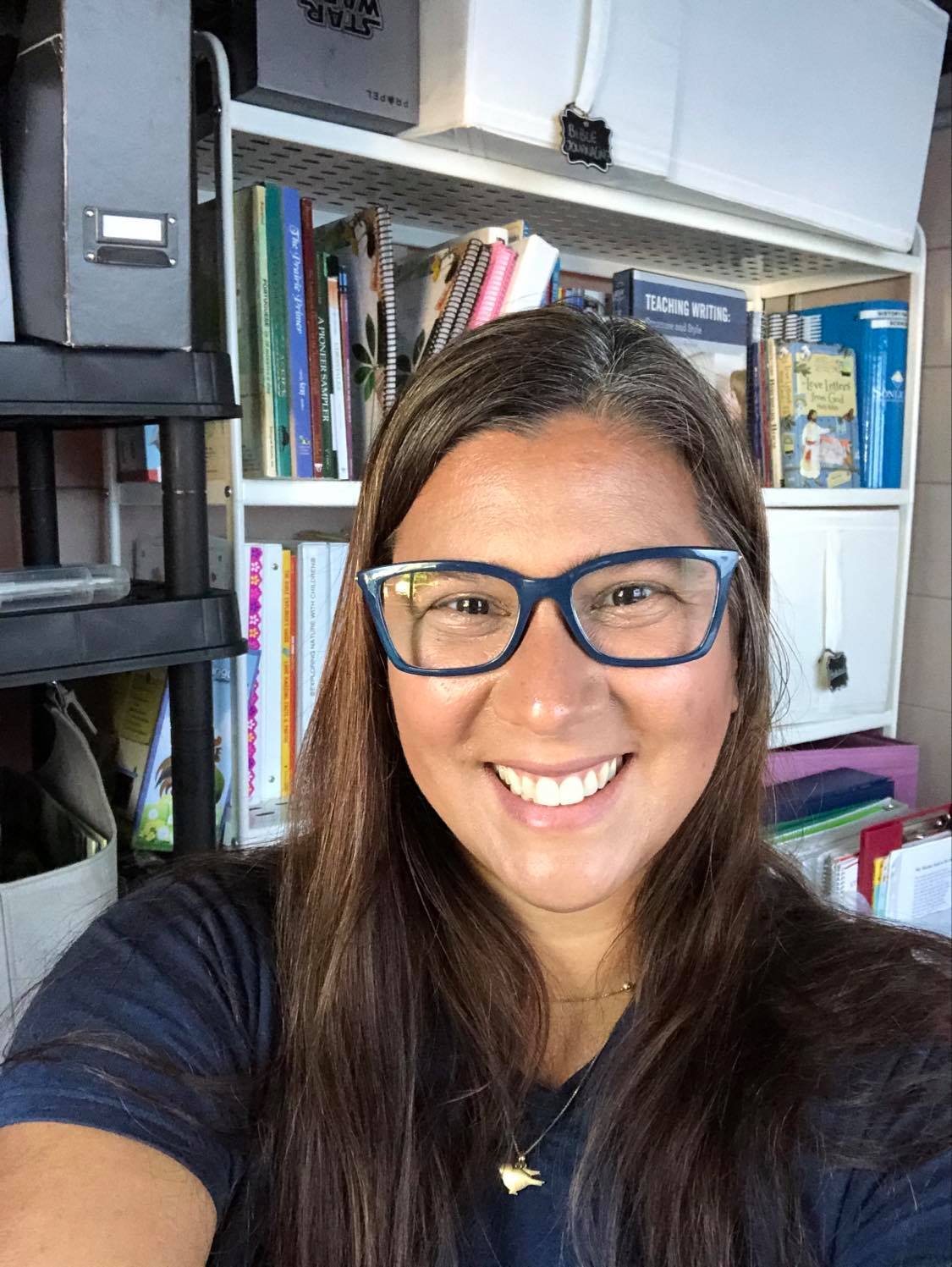 Meet Your Hebrew Teacher, Ana Willis.
Ana is a wife and homeschool mom of 3 turned into homeschool blogger. She is also, a women's pastor, entrepreneur, and a passionate Bible and Hebrew teacher.
She loves helping homeschool moms to find joy and fulfillment in their homeschool calling.
Her goal is to help moms go from stressed to blessed, nurturing a restful homeschooling through a living education, and living a beyond blessed life.
Ana studied Theology at New Orleans Baptist Theological Seminary and has a double Bachelor's degree in Biblical and Jewish Studies from Israel College of the Bible in Jerusalem.
She is the founder of Hebrew for Homeschoolers, a course that teaches homeschool families to read, write and speak Hebrew in only 4 to 10 weeks.
For the past 5 years, Ana has been mentoring thousands of homeschool moms through They Call Me Blessed, The Homeschool Sisterhood, and co-hosting the Charlotte Mason Inspired Online Conference attended by 3236 moms.
Ana loves bringing God's people together and above all, she loves bringing people closer to God!
Dear Woman of God,
My prayer is that these studies will help you become devoted to the study of Scriptures, prayer, and service to God Almighty and our Lord Jesus.
May you walk in His light, love, and truth, ready as a spotless bride, holy unto Him.
Your sister in Christ,
Ana Willis
Pick Your Devoted Study to Grow Your Faith While Learning Hebrew