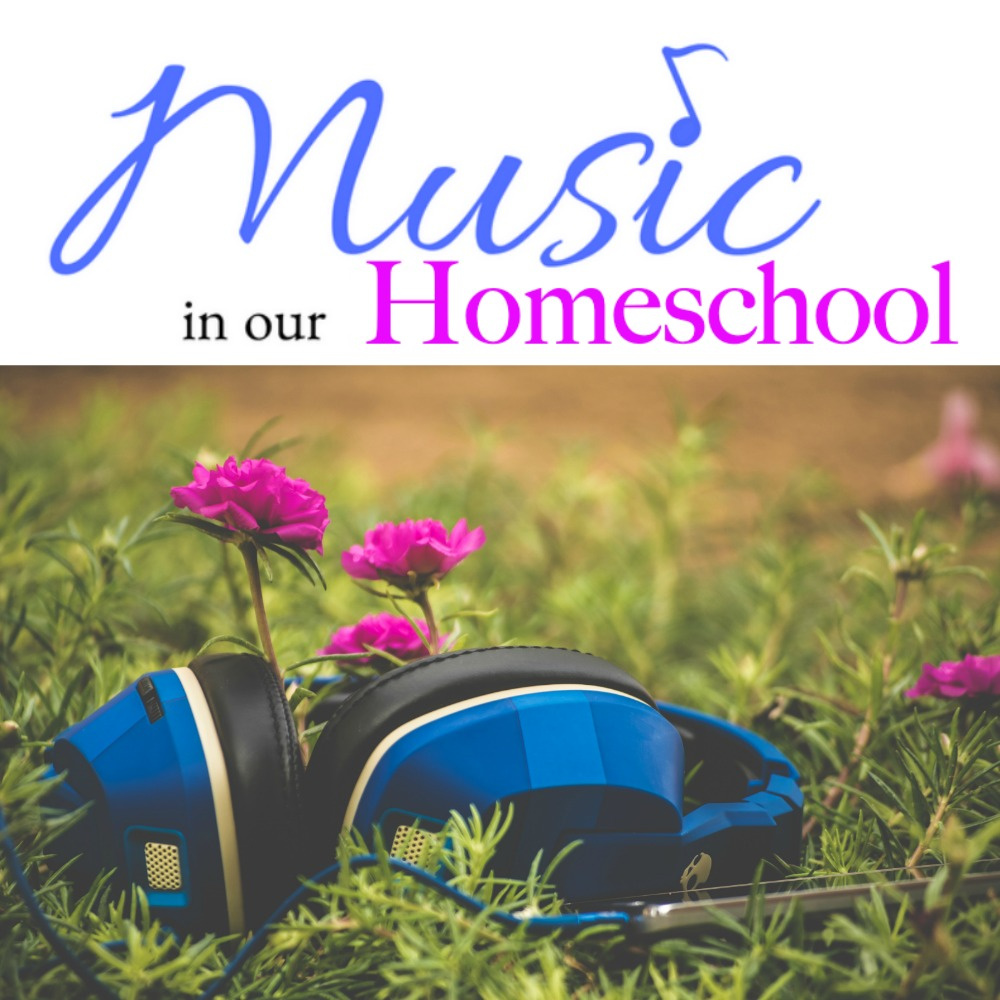 Providing the tips and resources homeschoolers need to include music in their homeschools.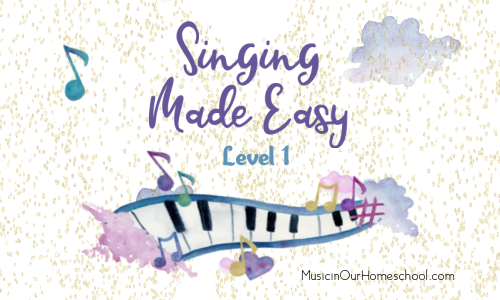 Singing Made Easy ~ Level 1 online course
Beginning singing lessons for ages 3 through adult. Includes: 11 Level I songs and lessons (pdf), Videos of each song and warm-up, Audio MP3 files, Coloring Sheets (pdf), Level I - Piano Accompaniment (pdf), and Vocal Warmup Exercises (MP3 files, Lessons in pdf).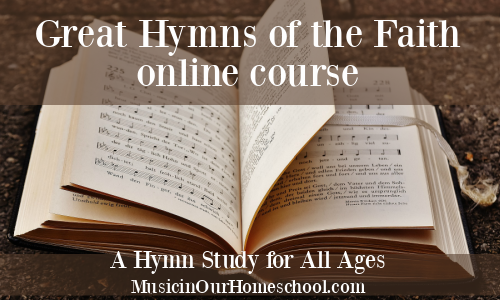 Great Hymns of the Faith Online Course
Great Hymns of the Faith online course is perfect for all ages because such a variety of activities are included.
Whether your purpose is to study hymns as part of your Charlotte Mason curriculum, morning basket time, to grow in your personal faith, family worship time, or simply as another genre for music appreciation, this is the course for you!
Includes: 10 hymns, Lyrics, 4-5 Videos of various versions, Information about the composer, The Story behind the song, PDF of all verses in 4-part harmony, Videos of Soprano, Alto, Tenor, and Bass so you can learn the parts and sing it in 4-part harmony, A Music Lesson that relates to each hymn, Copywork of the lyrics, An original coloring page for each hymn, a Devotional that mom or dad can read to the family that relates to the hymn, and a Bible Study to do along-side learning the hymn.