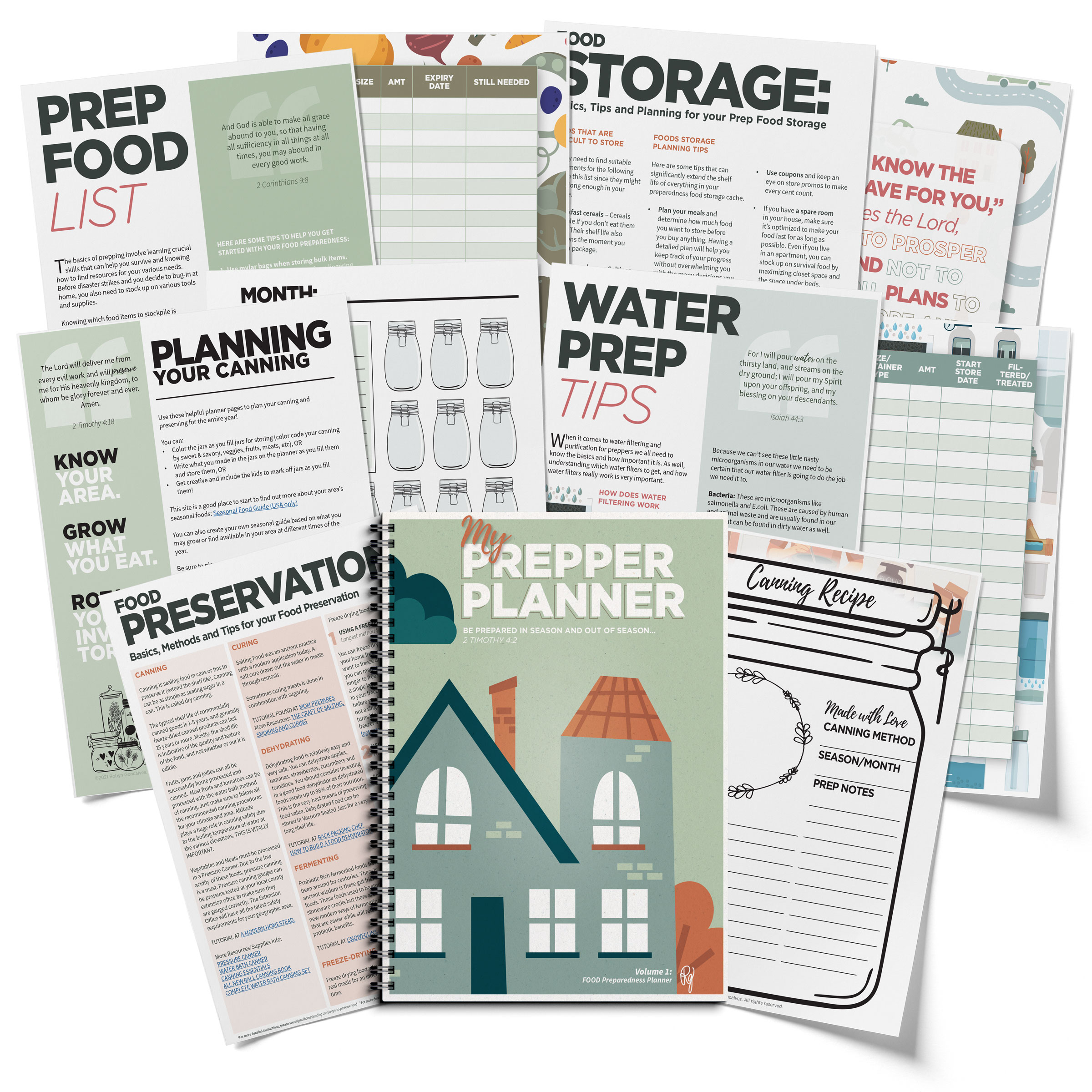 Ready to start prepping like a pro?
Introducing My PREPPER PLANNER - Volume 1:
Food Preparedness Planner
Everything you need to start or continue your Emergency Food
Preparedness! This planner will help you organize your entire food supply prep, and offers expert tips and godly encouragement along the way!
Everything You Need In A Prepper's Planner Is Here!
WHAT YOU"LL GET:
Preparedness 101
Prep Food Lists and Inventory Trackers organized by type of foods :
Staples
Baking Ingredients
Proteins
Vegetables
Fruits
Nuts & Seeds
Condiments & Sauces
Herbs & Spices
Beverages & Drink Mixes
Dairy
Cooking Oils & Liquids
Comfort Foods & Treats
Misc. Food Items (Including pets)
Food Storage Tips & Wisdom
Food Preservation Types and Tutorials
Canning Planner
Canning Recipe Cards
Prep Meal Recipe Cards
Water Prep Tips and Wisdom
Water Inventory Tracker
Water Locator Tracker
OVER 50 PAGES OF BONUSES:
Common Mistakes Preppers Make
Wise Prepper Rules
Lessons from The Great Depression
Hierarchy of Needs
Family Needs Planner
12-Month Seasonal Stockpile Planners
12-Month Seasonal Stockpile Mini Planner
30 items to Stock up on now (30 in 30)
Kitchen Conversions cheat sheet
Cuts of Meat cheat sheet
Cooking Without Electricity Tips and Wisdom
10 Healthy Ways to Prep & Eat
PLUS...
SNEAK PEEK - Gear Preparedness Planner: First Aid Kit List & Planner
Scripture sheets to print & hang around your home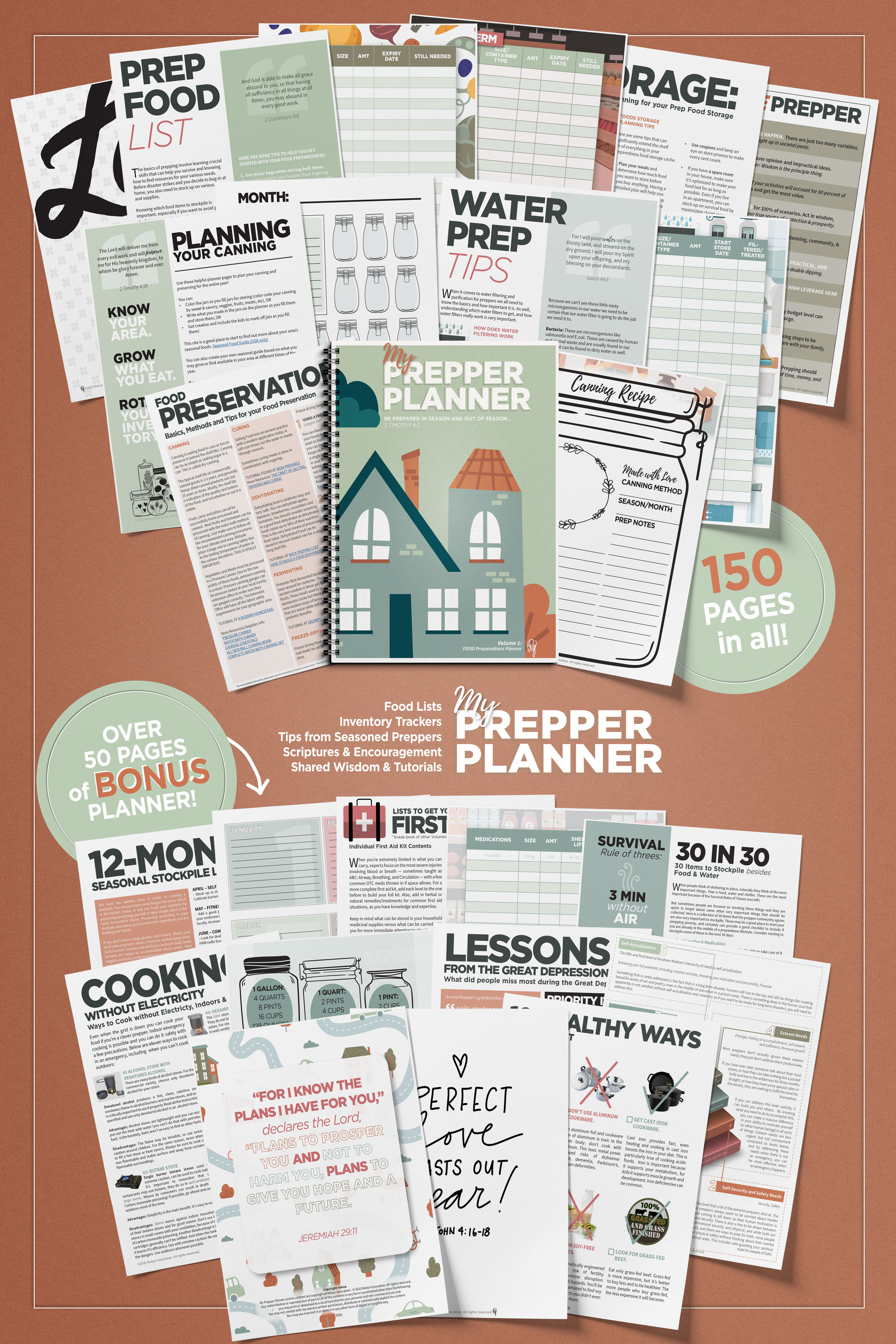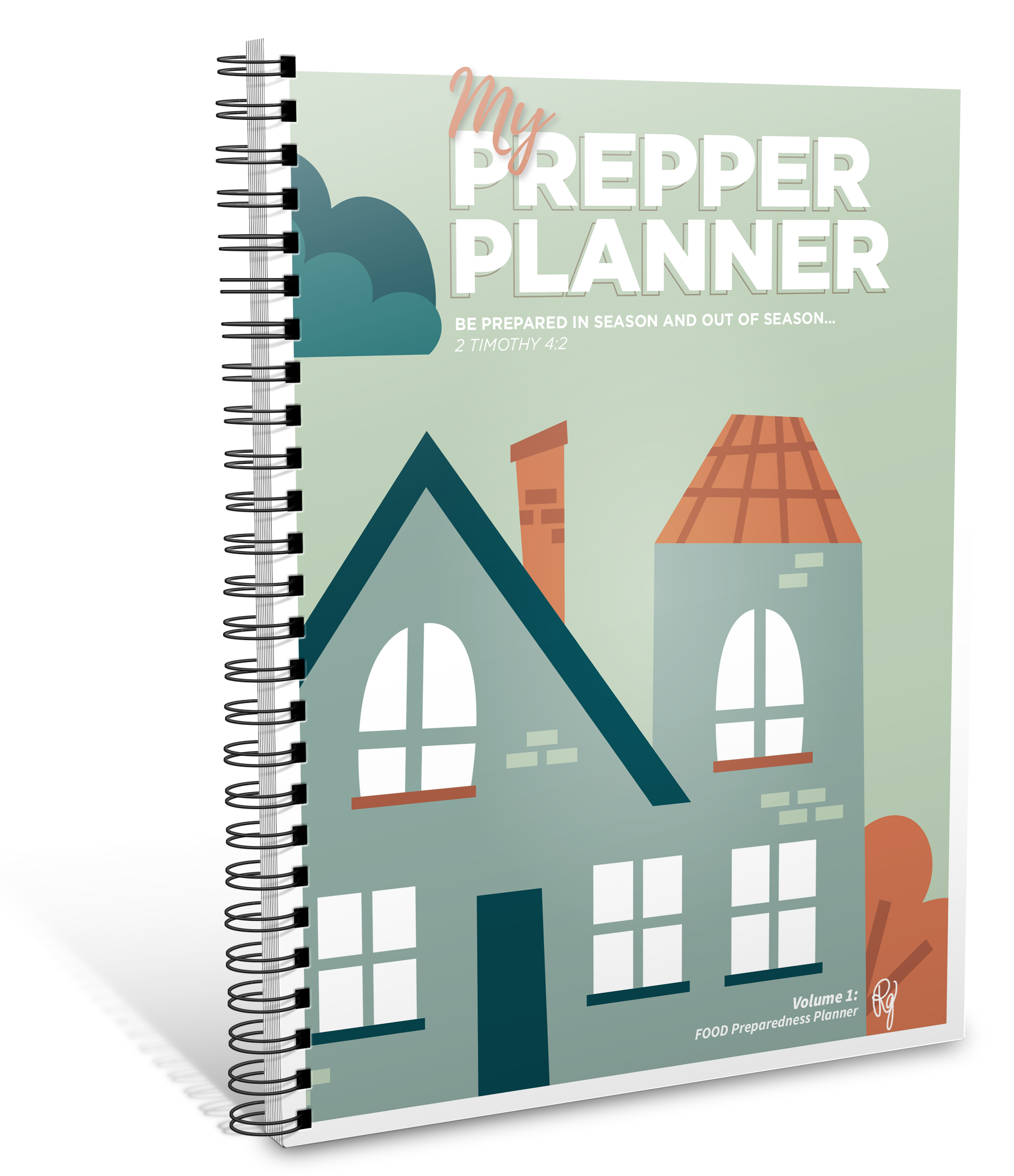 All You Need To Start Prepping In One Place!
This printable planner is a complete package of all things Food Prep and more!
Get yours today & start prepping wiser now!