Yep, that was me! Having no clue where that crazy idea was going to take me!
Now let me tell you that IT WAS NOT EASY-PEASY-LEMON-SQUEEZY as you might be thinking! It was A LOT OF WORK! I was sleeping 3-4 hours a night! The logistics of a blog party are insane when you are working with 30 other bloggers for 31 days! (AHEM! I'm the kind of person that is like: "Go big or go home!" Just so you know...
When you are hosting a blog party, there are a lot of logistics involved, never ending editing, fixing, sharing, contacting, oh and with that goes... not eating, holding the pee for hours, and the list goes on and on. I had to hire a VA to help me on my second month of blogging during my first blog party - because there was SO MUCH WORK involved!
Keep in mind that, Wordpress, SEO, and a lot of social media strategies were brand new to me! I had to keep track of everything and create tons of lists and spreadsheets not to get lost.
BUT THE RESULTS WERE AMAZING!!!
How much can you grow you blog with a well-done blog party?
My blog grew 8x in only 30 days!!!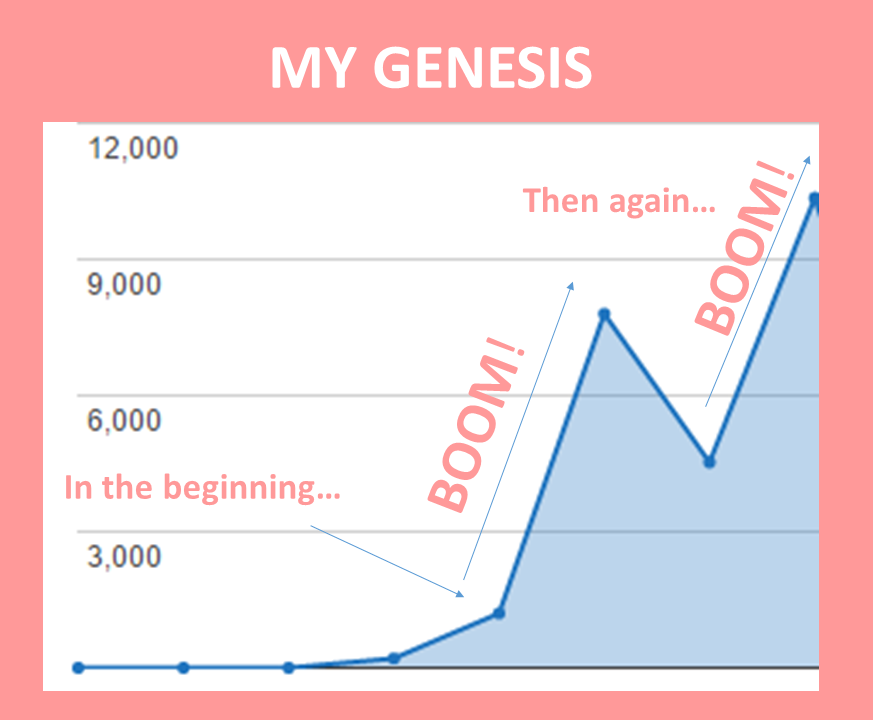 I grew my email subscribers list, my followers on social media, my confidence in blogging and a desire to teach others to duplicate the system I created, after all, my blogger friends started to ask me: "how in the world I was growing my blog traffic so fast?"
To make sure everything I thought was the way to go and that it really worked, I decided to organize a few more blog parties using the same system but changing the format of the blog posts (you will learn all about it!), tweaking where it need to be tweaked, observing very carefully every move and ever result and BOOM!! It just kept growing!
The blog parties were getting better and better. With every blog party, my numbers were increasing, my network was expanding. my number of followers were growing and so was my income!
I want to let you know that you don't have to lose your night's sleep, hold your pee forever, starve and live on coffee, or work like a maniac to get a blog party together, execute it and finish it victorious, because I HAVE DONE IT ALL FOR YOU so you don't have to go through what I went through!
This e-course will give you EVERYTHING YOU NEED to grow your blog partying in 30 days!