Book Club for Teens: Corrie ten Boom: Keeper of the Angels' Den
September Teens' Book Club
CHRISTIAN HEROES: THEN & NOW - Corrie ten Boom: Keeper of the Angels' Den
By Janet and Geoff Benge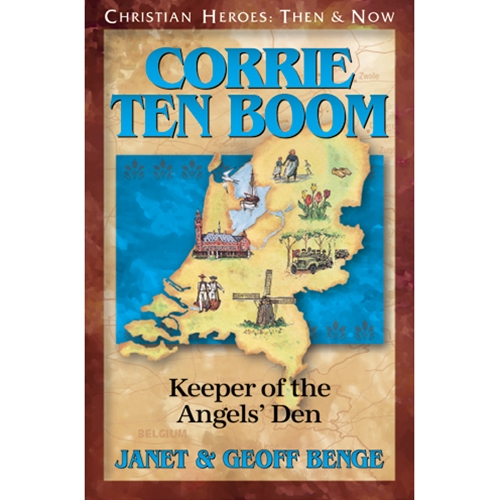 We will continue to learn about the Holocaust and discuss how God raised devoted Christians to save many Jewish lives. This will be a great complement to Number The Stars.
If you are not familiar with this series published by YWAM (Youth With A Mission), these 75 books have been part of our homeschool since day 1 and they have inspired my children to love missions and to desire to preach the Gospel wherever they go.
Last week in Toronto, I had the privilege of meeting Janet Benge, in person! Oh, my! I couldn't hold the tears back when I was introduced to her. We read or listen to her audiobooks almost every day around here. We keep a stack in the car and we recently finished C.S. Lewis' biography.
Join us live on Zoom https://zoom.us/j/621889453
Thursday, September 12 and August 26 at 10 AM Pacific Time / 1 PM Eastern Time
YWAM offers a complete unit study for this book for only $5.99.
Scribd has Corrie ten Boom's book The Hiding Place and also, The Imagination Station book 9: Escape to the Hiding Place. I highly recommend you sign up to Scribd and have access to thousands of books and audiobooks for only $8.99/month. The first 30 days are FREE! This is my referral link -> https://www.scribd.com/g/yqi4w
Watch the Replay of Our Author's Interview with Janet Benge.